PDMS
Make Pledge To Uphold The Best In Modern Business Practices
COURSE OVERVIEW
AVEVA PDMS- Design software delivers maximum productivity and capability on all types of plant project, from the smallest upgrade to new build projects of unlimited size and complexity. PDMS users range from small engineering contractors to many of the largest multinational process and power companies.
AVEVA's Integrated Engineering & Design solution comprises the core applications necessary for high-quality engineering anddesign project execution. The solution can be scaled withoutlimit to support projects of any size, and provides robust yetflexible capabilities for controlling change, communicating change and ensuring data consistency.
BENEFITS OF ATTENDING
CADD INTERNATIONAL offers AVEVA PDMS Training to Mechanical, Chemical, Production engineers. This Training program is based upon latest technologies of Piping Engineering design methods with the help of AVEVA PDMS Sample projects.
AVEVA PDMS program is 100% Job oriented. After completion of training candidate can start/shift their career as Piping designer, Piping Engineer or Project Engineer, Process engineer etc…
COURSE KEY TAKE AWAYS
Discover the knowledge and gain the confidence you need to enter Process Engineering Industry with Valid Certifications.

Identify Specific opportunity to increase the strategic value offered by ASTS Global Education Courses to your Professional Profile.

Learn to apply most modern Design and Analytic technics from the Industry Experts.

Provide competitor differentiation in the market and Get a world class stand through ASTS Global Education.

Learn how to leverage your Intelligence and Expertise to Oil Gas corporate sector for making Best in class Results.
CAREER OPPORTUNITIES
Energy & Power Sector

Oil and Gas Sector

Pharmaceutical Sector

EPC Companies

Real Estate Sector

Fertilizer Plant

Design Consultancies

Engineering Design offices

Chemical & Petrochemical Plant and many more...
Happy to Assist you !
Get schedule & free BIM ebook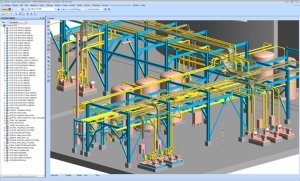 INFORMATION DASHBOARD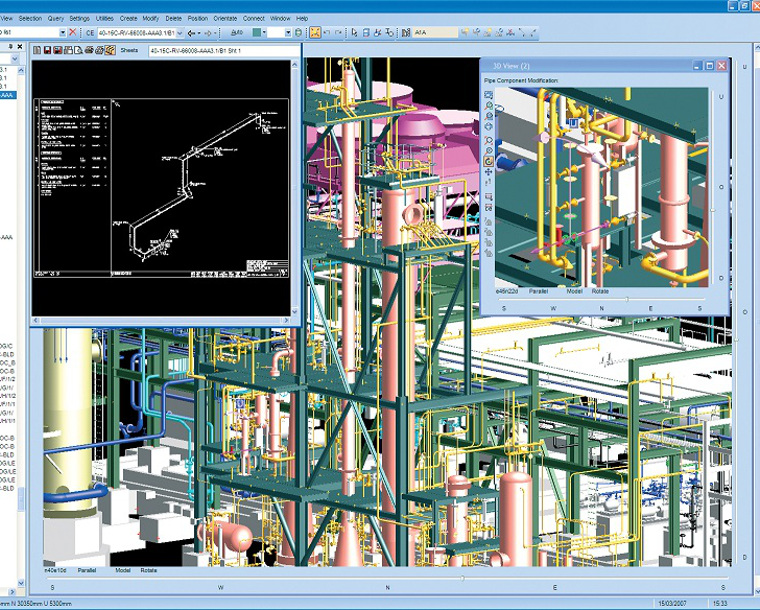 PDMS INTERFACE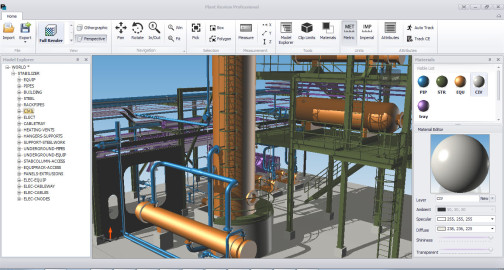 PLANT REVIEW SUITE
Training Centre
QUALITY FIRST
World Class Training, World Over
CADD INTERNATIONAL offers training to engineering students and professionals on leading software products in their domains. Designing courses, developing course content and delivering courses.
Raising the Standards of Excellence
CADD INTERNATIONAL has been continuously raising the standards of excellence in the CADD training as well as in placement assistance.
YOUR SUCCESS STORY STARTS HERE
Plan Your Career
Get inspired, challenged and energise about the future of design. World's largest Network of CADD Skill development Centres. 8,00,000 plus students got trained worldwide.
Trained 10000+ Professionals Till Now!
Testimonials
They have helped our team to acquire knowledge in BIM and especially Revit

Viken Mahserejian

Design Head - DAR
Good place to explore more on CAD softwares.

Miguel

Entrepreneur, Dubai.
On behalf of my company, I would like to express our sincere gratitude to CADD CENTRE for conducting quality training to our staff in Autodesk Revit MEP, Revit Architecture and Structure.

Architect Fadi dwyer

MD, Extreme line Engg. Consultancy
Excellent Training and quality service.

Heethal

Student, UK.
Useful training for my company.

Mirna Dalal

Director, Dalal Steel, Lebanon
Copyright 2018, www.caddubai.com. All Rights Reserved.
Your browser is out of date!
For a better experience, keep your browser up to date. Check here for latest versions.
Top